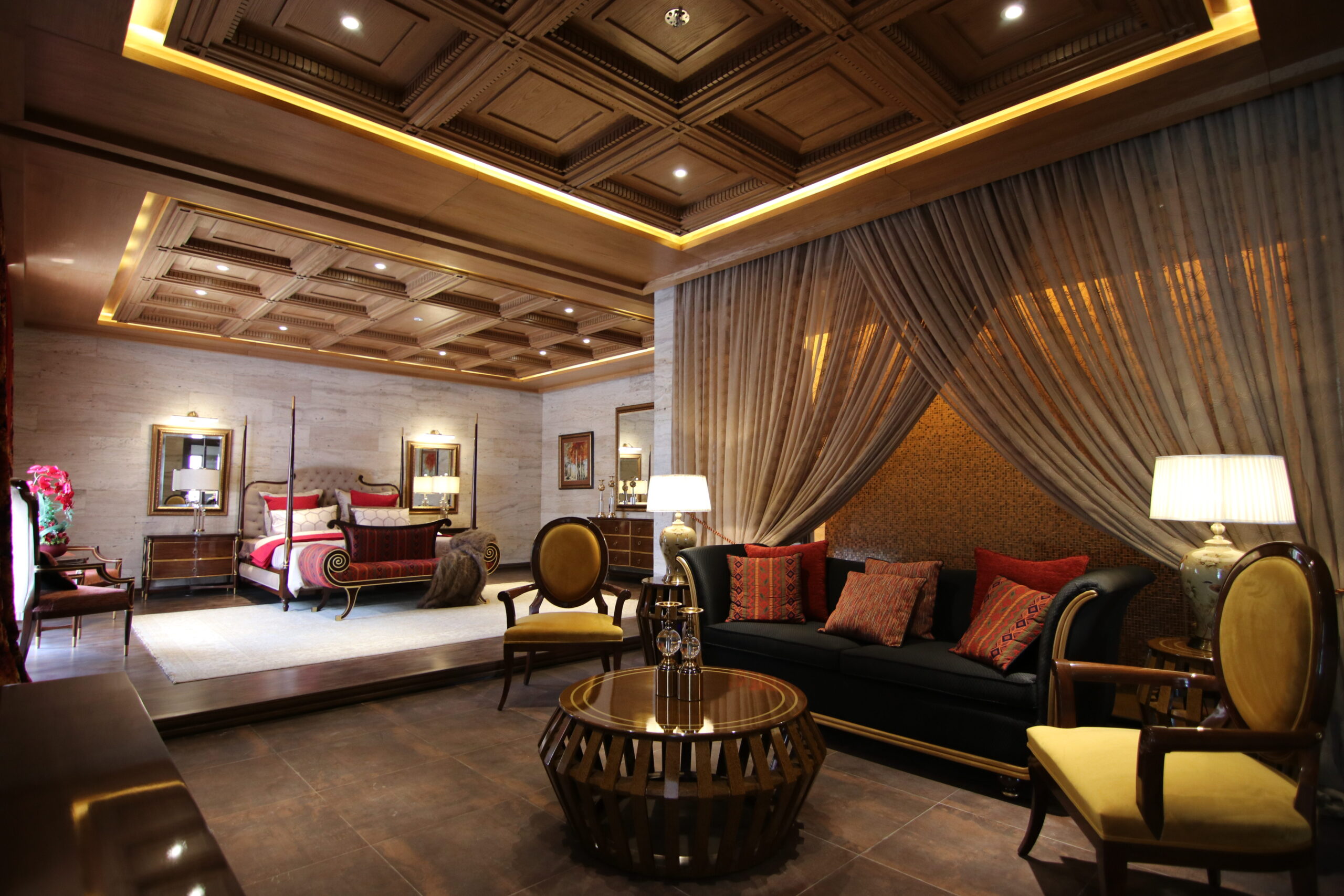 Exploring Dreamkey Infratech: A Gateway to Luxurious Living on Dwarka Expressway
Introduction
Finding a perfect home that blends luxury, comfort, and convenience is a dream cherished by many. Dwarka Expressway, a rapidly developing corridor in Delhi-NCR, has become a hotspot for premium real estate projects. Among the myriad options, Dreamkey Infratech stands out as a renowned developer, offering an array of top-notch luxury projects on Dwarka Expressway. Let's delve into the world of Dreamkey Infratech and explore the top 10 luxurious residential ventures that redefine contemporary living.
M3M CROWN
As the crown jewel of Dreamkey Infratech's portfolio, M3M Crown sets new standards for luxurious living. Offering opulent 3 and 4 BHK residences, this project boasts world-class amenities, lush green surroundings, and breathtaking panoramic views. M3M Crown epitomizes elegance and exclusivity.
MRG CROWN
MRG Crown by Dreamkey Infratech is a true blend of affordability and luxury. It caters to the modern lifestyle with its well-designed 2 BHK apartments, coupled with amenities like a clubhouse, swimming pool, and more. MRG Crown offers an enticing opportunity for both first-time homebuyers and seasoned investors.
SMART WORLD ONE DXP
For those seeking a cosmopolitan lifestyle, Smart World One DXP offers luxurious 2 and 3 BHK residences designed to perfection. This Dreamkey project epitomizes contemporary architecture, state-of-the-art facilities, and proximity to major landmarks, making it an ideal choice for discerning buyers.
ELAN THE PRESIDENTIAL
Elan The Presidential is an exemplary residential project by Dreamkey Infratech, offering spacious and lavish apartments. This opulent venture brings an unparalleled sense of style, grandeur, and exclusivity, promising residents a life of sophistication and indulgence.
SOBHA CITY 108
Sobha City 108, a collaborative project by Dreamkey Infratech and Sobha Limited, redefines luxury and fine living. With its vast expanse of green spaces, high-quality amenities, and meticulously designed apartments, this project offers an oasis of tranquility amidst the bustling city life.
SIGNATURE GLOBAL CITY 37D
Signature Global City 37D, a Dreamkey Infratech marvel, offers affordable yet luxurious 2 and 3 BHK homes. Designed to perfection, this project exemplifies modern living while retaining a sense of community and convenience.
M3M CAPITAL 113
M3M Capital 113 is an embodiment of luxury and class, brought to life by Dreamkey Infratech. With its premium amenities and thoughtfully crafted residences, this project promises an elite lifestyle and an address that exudes prestige.
TATA LA VIDA
Tata La Vida, a joint venture between Dreamkey Infratech and Tata Housing, is a luxurious township offering a blend of aesthetics and functionality. Its 2 and 3 BHK residences are complemented by an array of recreational facilities, making it an abode of comfort and indulgence.
GODREJ MERIDIEN
Godrej Meridien, a Dreamkey Infratech collaboration with Godrej Properties, is an epitome of luxury and sophistication. With its iconic towers, lavish residences, and world-class amenities, this project offers an unparalleled living experience.
BPTP TERRA
BPTP Terra, a Dreamkey Infratech venture, presents an array of exquisitely designed residences surrounded by lush green landscapes. This project offers a tranquil oasis amidst the city, ensuring a serene and luxurious lifestyle.
Conclusion
Dreamkey Infratech has emerged as a frontrunner in the luxury real estate market on Dwarka Expressway. With its top 10 luxurious residential projects, the company redefines opulence and modern living. Whether you seek an extravagant lifestyle or an affordable luxury abode, Dreamkey Infratech has an exquisite offering for every discerning homebuyer. Embark on a journey to explore these marvelous ventures and experience a life of grandeur, comfort, and blissful living.